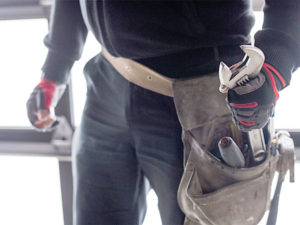 It's that time of year again. It's beginning to get cold up north, and it's starting to cool off a bit here in Bradenton and Sarasota. So now is the time for all of our seasonal residents to return to the area! The last thing you want upon your return is to spot a leak after all that time traveling. Check out these tips for water leak detection and repairs for returning seasonal residents to Bradenton and Sarasota!
Should you return home to a leak, the first thing you should do is turn off the main water source. It doesn't matter if it's a running toilet, a leaking faucet, or a totally flooded kitchen or bathroom! Find the main shut off valve, and turn it clockwise. If the water doesn't stop, go outside, and turn off the valve that brings water into the house. Then call a professional plumber immediately.
Once the water has stopped flowing, you need a professional plumber to locate the source of the leak. The longer that it goes undetected, the worse the problem can become, especially in our warm and already moist environment. Our leak detection specialists locate the source of the leak fast, without damaging your property. With advanced video inspection, we don't have to dig around and cut through walls to find the source of a leak.
We don't want your return to the Sunshine State to be ruined by a leaky pipe. If you spot a leak upon your return to the area, make Wyman Plumbing your first call. Our plumbing professionals will help to put your mind at ease. We provide professional plumbing service in a timely manner that works with your schedule. No one wants to be bothered with a leak. Give us a call today at 941-755-1595 and we'll find any leak, big or small!