Manatee & North Sarasota Counties Repiping Expert
Nobody thinks about it, but pipes don't last forever. Nobody other than a plumber that is! By the time most people realize it, it's too late. A major leak is not the best way to learn about repiping your home. By that time you have not only the cost of the repiping, you have the cost of the water damage. If you have a home over 50 years old, you should definitely have your pipes inspected at the very least. Other than age there are other reasons why you should have a repiping expert inspect your plumbing.
Why You Should Repipe Your Home
Lead pipes are unsafe and pose a health hazard
Polybutylene pipes tend to leak
Galvanized pipes have a higher chance of erosion posing a risk of leaks
Pipes are making noise
Pipes are leaking. Older copper pipes can develop pinhole leaks and are connected with lead solder. Older CPVC can become brittle and can crack or damaged by rodents.
Visible corrosion on pipes
Low water pressure
Water discoloration
Water tastes and/or smells bad
Water temperature fluctuation
Pipe Inspection
With the exception of lead pipes, none of the above plumbing issues necessary warrant a whole house repiping. The first step is to have a plumbing expert from Wyman Plumbing inspect your pipes as other repairs may solve the problem you are experiencing and save you money.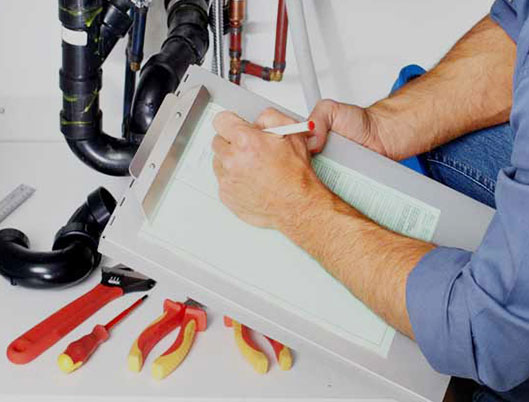 Repiping Material Options
Copper pipes are still an option and has improved over the years. Today we use a non-lead solder to join pipes. Copper does not become brittle as it ages and is not susceptible to rodents.
CPVC pipes are a popular substitute for copper. These pipes will not corrode or develop pinhole leaks. CPVC is much less expensive and requires less work to install.
Just because you have a certain type of pipe now doesn't mean you have to replace the pipes with the same type. Your repiping expert from Wyman Plumbing will discuss your options.
Repiping Service
Repiping in Bradenton, Anna Maria, Holmes Beach, Bradenton Beach, Palmetto, Ellenton, Parrish, Sarasota, Lakewood Ranch and other communities throughout Manatee & North Sarasota Counties.