In today's world of convenience and digital shopping, the importance of supporting local businesses cannot be emphasized enough. When it comes to your plumbing needs, there's no better place to turn to than your local Bradenton plumbing supply store. By choosing to shop local, you not only gain access to high-quality products but also contribute to the growth and vitality of your community. See why shopping at our Bradenton plumbing supply store is a win-win for both you and the community.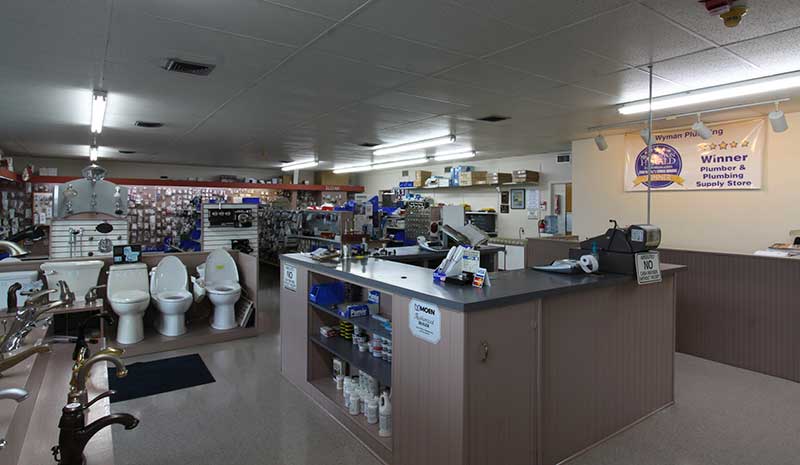 At our plumbing supply store, quality takes precedence. We handpick our products from trusted manufacturers known for their reliability and durability. Unlike big-box retailers, where products might be mass-produced and of questionable quality, we curate a selection that you can trust. Your plumbing projects deserve the best, and by shopping local, you're ensuring that you're getting just that. Not only that, but we have many hard to find items, and if we don't have it, we'll get it.
When you step into our plumbing supply store, you're not just entering a place of commerce; you're entering a hub of knowledge and expertise. Our staff is well-versed in all things plumbing and can provide you with personalized advice and recommendations tailored to your specific needs.If you're a homeowner tackling a DIY project, our experts are here to guide you every step of the way.
Every purchase you make at our plumbing supply store has a direct impact on the local economy. Your dollars stay within the community, supporting local jobs, families, and businesses. This, in turn, contributes to a stronger and more vibrant neighborhood. When you shop local, you're not just getting plumbing supplies – you're investing in the well-being of your community.
Unlike chain stores with a one-size-fits-all approach, our plumbing supply store takes the time to understand your unique requirements. We understand the nuances of our community and can recommend products that suit local preferences and conditions. Whether you're dealing with specific plumbing challenges due to local water quality such as hard water, or weather conditions, we have the solutions tailored just for you. We are also the only local store that offers pipe cutting and threading.
Stop by and shop our store, or check it out online. We've been here for you in Bradenton and the surrounding areas for over 100 years!