Let Us Know How We Did – Leave Us a Review
Thank you for trusting Wyman Plumbing with all of your plumbing needs. We appreciate your business and value you as a customer.
If you have a moment, we would appreciate your thoughts of the service you received. This enables us to continue providing the best service possible for you, and helps others understand how Wyman Plumbing can help them too.
To leave us a review, please select one of the links below:
Thank you for choosing Wyman Plumbing for all your plumbing needs.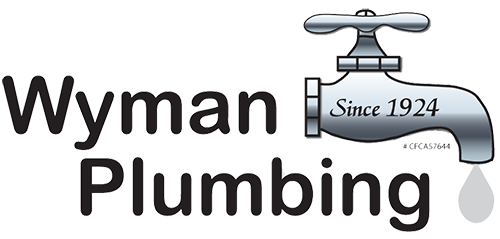 Wyman Plumbing has been a true fixture in the plumbing industry for this community for many years. Philip L. Wyman took the small service shop his father started in 1924 and established one of the largest plumbing companies in the Bradenton area. His knowledge and love of the industry made him a great teacher and business man. After his retirement, the company joined with Wm F. McDonough Plumbing and Fire Sprinkler of Sarasota and Port Charlotte to provide all phases of plumbing and fire sprinkler needs from the Sunshine Skyway into Ft. Myers, offering knowledgeable, quality and dependable service to the southwest coast of Florida.
Wyman Plumbing also takes pride in the reputation it has built over the last 95 years. We are fully Insured, Licensed, Bonded, and a Drug Free Workplace so you can feel confident that the servicemen you are letting into your home take pride in providing you the kind of service your neighbors have come to expect.
We have service technicians who have been with the company for over 20 years that have the knowledge and know-how to give you the best possible job in a timely manner. Our rates are based on your job and location, not from a book to enable us to keep your costs to a minimum.