It's that time of year, vacation time! It's important to protect your plumbing and your home while you're away from home. See our tips to help protect your plumbing.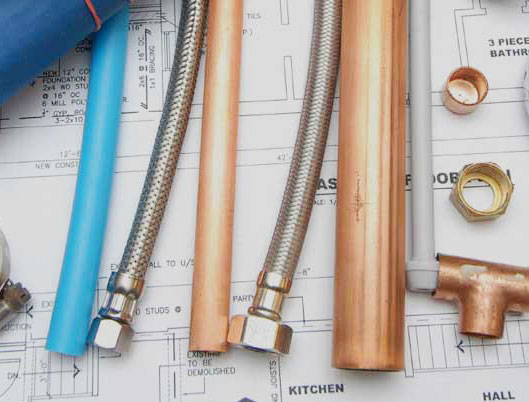 When you're getting ready to go out of town there are so many different things on your mind. Plumbing isn't the most important thing on your mind, so we're here to help. These tips to protect your plumbing should be helpful. The last thing you want to come home to is a water leak that happened while you were away.
The easiest thing you can do is to shut off the main water valve to the water supply. Usually it's by the water meter. It can be turned on and off easily. If not, you might need a wrench, but it shouldn't be a problem. If you can't find it, a professional plumber can help you find it easily. The cost to find it far outweighs the potential cost of a leak while you're away!
If you've turned off the main water valve, be sure to turn off the water heater as well. You don't want to be heating an empty tank. This can damage the tank down the line. The same thing goes for an automatic ice maker if you have one in your fridge. These are not only potentially saving you from a damaging leak, but it is saving you on your energy bill at the same time! So you're protecting your home, and you're saving money!
Wyman Plumbing takes pride in the reputation it has built over the last 95 years. We are fully Insured, Licensed, Bonded, and a Drug Free Workplace so you can feel confident that the servicemen you are letting into your home take pride in providing you the kind of service your neighbors have come to expect. We provide service to Bradenton, Anna Maria, Holmes Beach, Bradenton Beach, Palmetto, Ellenton, Parrish, Sarasota, Lakewood Ranch and other communities throughout Manatee & North Sarasota Counties! Contact us today for all of your plumbing needs.