Yes it's Florida, and usually it doesn't get too cold. But winter is coming, and soon when we turn on the water, it'll take a moment or two for the water to warm up. But what do you do when you turn on the shower or sink and find that there's no hot water? It's something we rely on every day for washing dishes, taking showers, and running our appliances!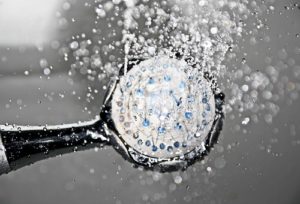 Now you've got to wonder if there's something wrong with your water heater, but there could be other things causing you to have no hot water. Here's what to look for.
Now that holiday season is in full swing, there can be many guests in town which means more dishes, more showers and more laundry. Simply put, you could have just run out of hot water. If your water heater is more than 8 or 10 years old, it might be time to replace it. If it is time to replace it, a tankless water heater might be a better option as they heat up on demand, so the likelihood of running out of hot water is less. However with tankless water heaters, there is additional electrical work necessary, so not all homes can accommodate them. Our professional plumbers can help you determine what is best for your home.
If you have a gas hot water heater, it's important to check on the pilot light. Make sure that it is still on. Many older units use that method, where newer models have ignition systems. If the light won't stay lit, it's time to call a professional plumber.
Sometimes the problem isn't always with the water heater. Take a look at your circuit breaker. If the breaker has tripped, the water heater will turn off and you won't get any hot water. If you turn it back on and it trips again, you need to have the water heater looked at by a professional plumber, and possibly have the electrical panel looked at as well.
When the weather starts to get chilly, the last thing you want is a cold shower! Let Wyman Plumbing get you back up and running. When you need a plumber, you need Wyman Plumbing! Call us at (941) 755-1595 today!