Dishwashers are a convenience. But did you know they also save on water? Often times we wait, and do dishes by hand thinking that we are saving water, but it isn't true. So if you think your dishwasher is clogged, and just brush it off thinking you're saving water by doing the dishes think again. Is your dishwasher clogged? See the signs of it below.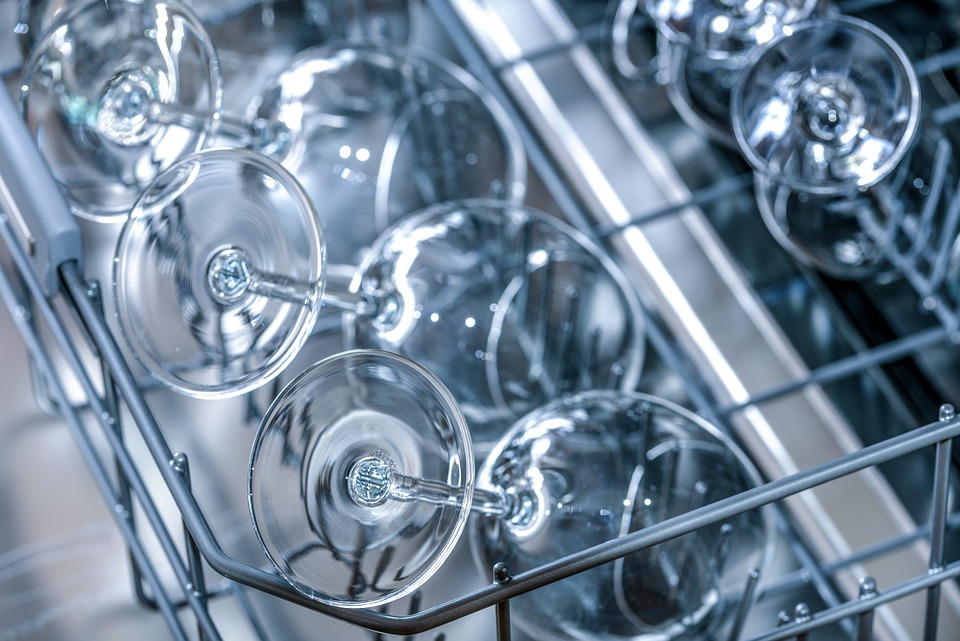 If you hear odd signs while running the washer like shaking, gurgling, or thumping, then there could be a clog and it's trying to break through it in your sewer line.
Another indicator is if the water is backing up into your sink. This is because the dish washer is connected to the sink drain. Also why they're located next to each other. Not because of the convenience, although it is. But the trick to figuring this one out is running the garbage disposal. If you run the disposal and the water drains, then you just had a food clog in the disposal.
You might have a clog if you notice that your dishwasher is draining slowly after a wash cycle, or that there is water accumulating in the sink that is draining slowly. Get this taken care of soon before the clog becomes a bigger problem.
If you open the washer after a cycle and see standing water, it could be just as easy as removing the trap and the debris caught in it. If that doesn't solve the issue, then there could be a clog in the drain.
If the dishes are dirty after the cycle, then there is likely a clog as water isn't getting to them.
If you notice an odor, then check the basket again. This is meant to trap larger items, smaller items can make their way through causing a clog if the basket isn't cleaned regularly.
Wyman Plumbing realizes no one likes calling a plumber. But in most cases the sooner you do, the better. As Wyman Plumbing approaches 100 years of service, we take pride in the reputation we have built. Contact us for any residential pluming problems, we serve Bradenton, Anna Maria, Holmes Beach, Bradenton Beach, Palmetto, Ellenton, Parrish, Sarasota, Lakewood Ranch and other communities throughout Manatee & North Sarasota Counties.