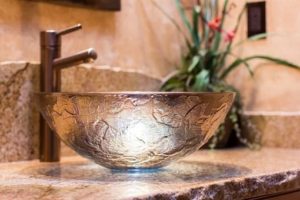 The New Year is a great time for New Year's Resolutions. New Year's Resolutions can also include plumbing for your home. It's a positive time of the year, a time filled with hope for the future. It doesn't matter whether it's hope for getting into shape or saving money, but what if those resolutions included plumbing resolutions? Wyman Plumbing has five great plumbing resolutions for the New Year!
These resolutions won't only benefit you for the New Year, but if you keep up with them, they can benefit you all year long.
Flush the Water Heater
A water heater should last 8-10 years with proper maintenance. But when they're not maintained properly, they might not last that long. If it is flushed annually, and all the parts are checked and working properly, it could help save you money, as well as save you a cold shower.
Be More Eco-Friendly
Were you aware that just by turning off the faucet when you're brushing your teeth you can save thousands of gallons of water per year? Water is a precious commodity, so do yourself, the world, and your wallet a favor and pay attention to little things like that throughout the year, each person can make a difference.
Install New Fixtures
Are you tired of looking at the same old faucets? Wyman Plumbing has a great showroom and we are the exclusive Luxart dealer in Manatee County. Now is a great time to remodel the bathroom, not only will it bring new beauty to the room, but new fixtures are typically more eco-friendly than older ones.
Water Quality Coming Into Your Home
Florida water is known to be hard water. If you've noticed your hands, hair, skin or clothes to be either dry or hardening, it's probably due to the water. Hard water also does a number on appliances too. If the water coming into your home is hard, you could probably benefit from a whole-home water filtration system.
Invest in Drain Guards
Investing a little bit of money in drain guards could save you a bundle of money down the line. Drain guards can help to prevent little things from getting clogged in the drain, such as hair hair. Coupled with oil, conditioner and other things, they can build up and cause a big clog.
Wyman Plumbing's professional plumbers are experts in all areas of residential plumbing. If you're looking to spruce up your home, or are in need of a new water heater or water filtration system, give us a call at 941-755-1595. We wish you a Happy and Healthy New Year!